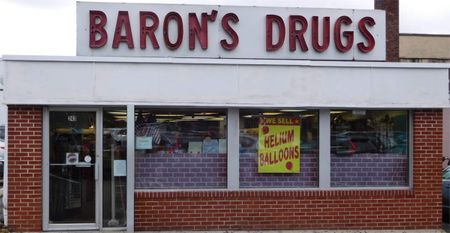 We offer fast, trustworthy, and courteous service. Our pharmacists do not rotate between other stores, and, like many of our employees, have been here for many years and know our customers quite well. We are fully computerized with patient profiles, insurance information, drug interactions, and up-to-date patient information. Baron's Drug Store not only specializes in filling prescriptions, we also carry products such as Hallmark Cards, Cosmetics and Fragrance, Albums, Frames, Yankee Candles, Crabtree & Evelyn, Jewelry, and much more. Just give us the word if you would like to have your prescriptions filled at Baron's, and we will help to transfer your family's prescriptions to our store. Please let us show you what your neighborhood pharmacy can do for you.
We hope to see you soon!
Patrick Colicchio, RPh
Patrick Colicchio is a Pharmacist In-Charge at Baron's Drug Store. Patrick is an accomplished pharmacist with 30 years of experience in providing optimal patient care and has been integral part of Baron's team since 1988.
Graduated from Rutgers College of Pharmacy, 1988
Basic Life Support CPR Certification
NJ licensed immunizing Pharmacist
Michael Cleary, RPh
Michael Cleary is a Staff Pharmacist at Baron's Drug Store since 2009. Formerly a District manager at Drug Fair, Michael brings in nearly 40 years of experience in providing compassionate care to the patients.
Graduated from Rutgers College of Pharmacy, 1981
Basic Life Support CPR Certification
NJ licensed immunizing Pharmacist